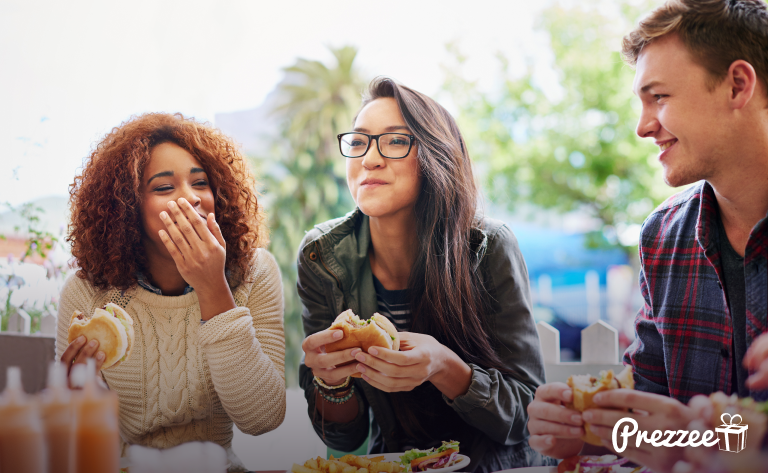 Burger Day Smart eGift Card
Bring your appetite, it's Burger Day!
One of the most delicious days of the year is here. Indulge in a celebration of one of the most popular delicacies in the world with our limited-edition Prezzee.
Whether you're grilling at home or dining out, our Burger Day Smart eGift Card is the perfect opportunity to treat yourself or a loved one to a special gift culinary experience. Swap your card from over 190 + brands such as Deliveroo, Sizzling Pubs, FarmFoods and more.
Valid for 2 years