Transaction Cancelled
Your PayPal transaction was cancelled. Your PayPal account was not charged.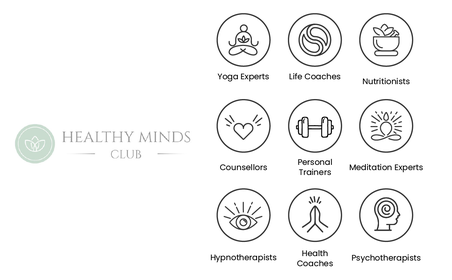 Healthy Minds Club eGift Card
Valid for 18 months
Healthy Minds Club is a positive mental health & wellbeing platform which promotes our three P's proposition: proactive, preventative and personalised. We guide companies to create and develop a holistic strategic wellbeing strategy which can be measured, implemented easily and which can have massive positive impact on employee satisfaction and the company's bottom-line. Our tools connect highly qualified, screened and vetted experts with company's employees to guide them to prevent issues from happening or to help them to achieve important wellbeing & lifestyle goals. We do this all on a virtual 1:1 basis with our experts and we use a carefully created and clinically approved questionnaire to direct each and every employee to the experts that will guide them to build a personalised resilience toolkit. Our experts range from Psychotherapist (focussing on positive psychology), Counsellors, Life Coaches, Hypnotherapists, Meditation Experts, Personal Trainers, Yoga Experts, Nutritionists to Health Coaches, together with Financial guidance support. We support our customer's employees to manage or reduce stress & anxiety, improve confidence, find purpose, peace of mind, manage workload or potential conflicts, hit important life & career goals and proactively manage their health.