Morrisons eGift Card
Valid for 1 year
Transaction Cancelled
Your PayPal transaction was cancelled. Your PayPal account was not charged.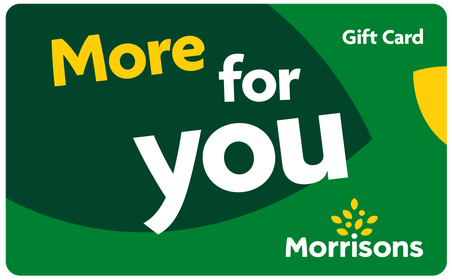 IMPORTANT
**This card is redeemable in store only. It cannot be used online.**
Please Note
The eGift can be printed and used in store, or alternatively it can be presented in store on a phone screen to be scanned at the checkout.
Morrisons eGift Card
Valid for 1 year
Select card value (GBP)